Camille is lunar grace and
the solar force of the lion.
It is sharp intelligence and astral intuition in a celestial shell. ✨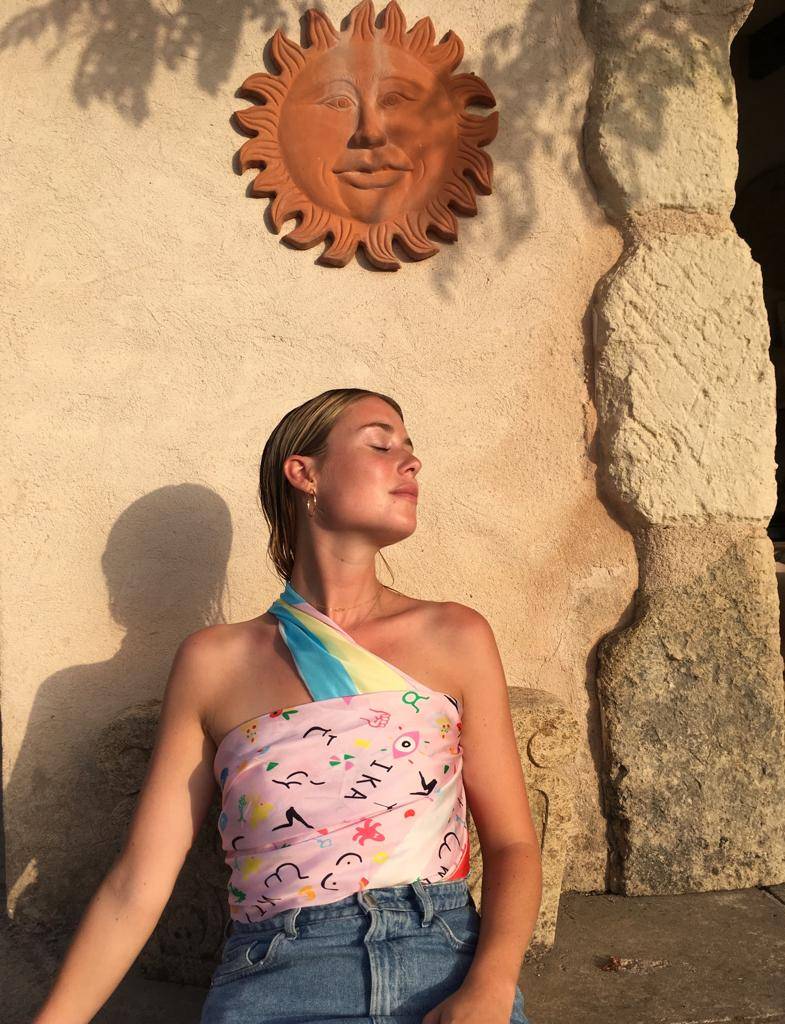 A cosmic vocabulary for Camille who is the star of this month's theme, the month of astrology and the search for our stellar soulmate 💫
Because she founded @tellmewhatsyoursign to help everyone understand their horoscope, and soon allow us to find love thanks to our astrological compatibility.
She also launches her line of jewelry "Gaïa" around lithotherapy,
to wear the stones that protect us, soothe us, make us feel good 🐚.
A quiet, creative force to guide us on the exciting trail of stars, minerals, destiny and our inner selves.
Cam is also my childhood friend, my lifelong sandbox buddy, a golden and wild light that benevolently illuminates the world around her.
I am proud to have exchanged with her for this IKACAHUETE #7,
"Strength of the lion, thunderbolt & wisdom of the stones".
To be found on our IGTV.
Solarly🌞, Lola
Video 7 of the Ikacahuete series, editing & animations always by the creative studio @pamp3000 🍯