6 QUESTIONS TO MADELEN MÖLLARD,
SWEDISH ARTIST FROM STOCKHOLM, NEWLY MOM TO LILLY-ANN, DREAMY PAINTER EVOLVING IN A POETIC, COLORFUL & FLOWERY UNIVERSE.
How do you live your new femininity? What did it change in how you perceive yourself and
how do you feel other see yourself as a woman?
Madelen Möllard: It feels kind of strange to be a mother to someone and to actually be as important to someone as my own mom has been to me. I don't feel very different in my femininity or person, but I am so impressed and proud of my body and what I have been able to create!
So I am definitely wearing my body with more pride now than before.

Did it have any impact in your creative processes, and your creativity in general?
Definitely!
I have less time now to work, but breastfeeding and walks with the stroller give me more time to think and be creative with ideas and planning on what to create.
What is your totem flower and cat does it make you feel?
It is so hard to choose one!
But I have a special relationship to poppies, sunflowers and pansies.
I have always loved the poppie's explosive color and dramatically black middle, waving as a wild happy army in the fields by the roads.
Sunflowers are a memory from my mothers parents garden. They grew very tall and I loved to see them slowly swing with the heaven as a backdrop.
Pansies are for me very much associated with my other grandfather who was an artist and painted a lot of pansies.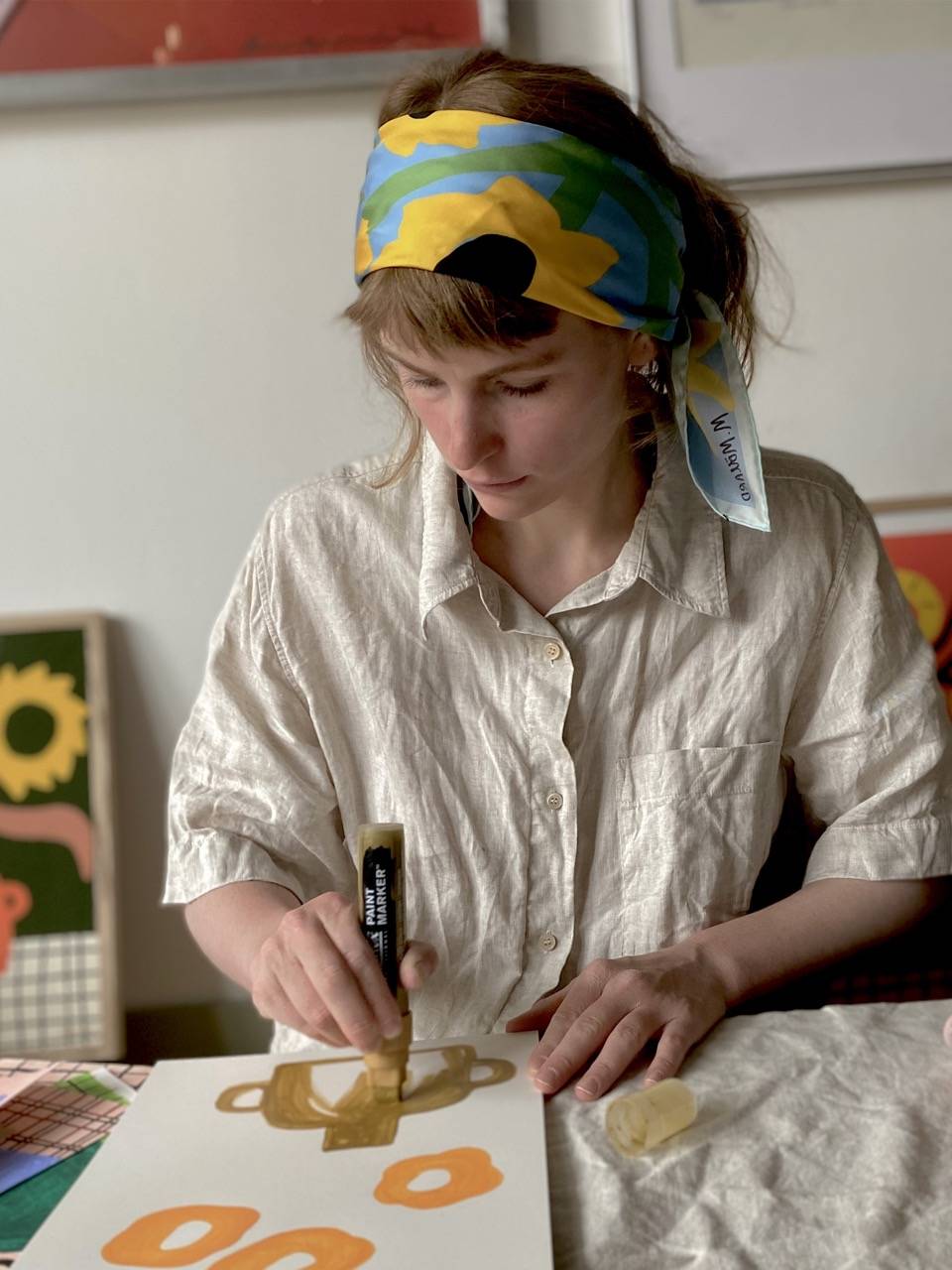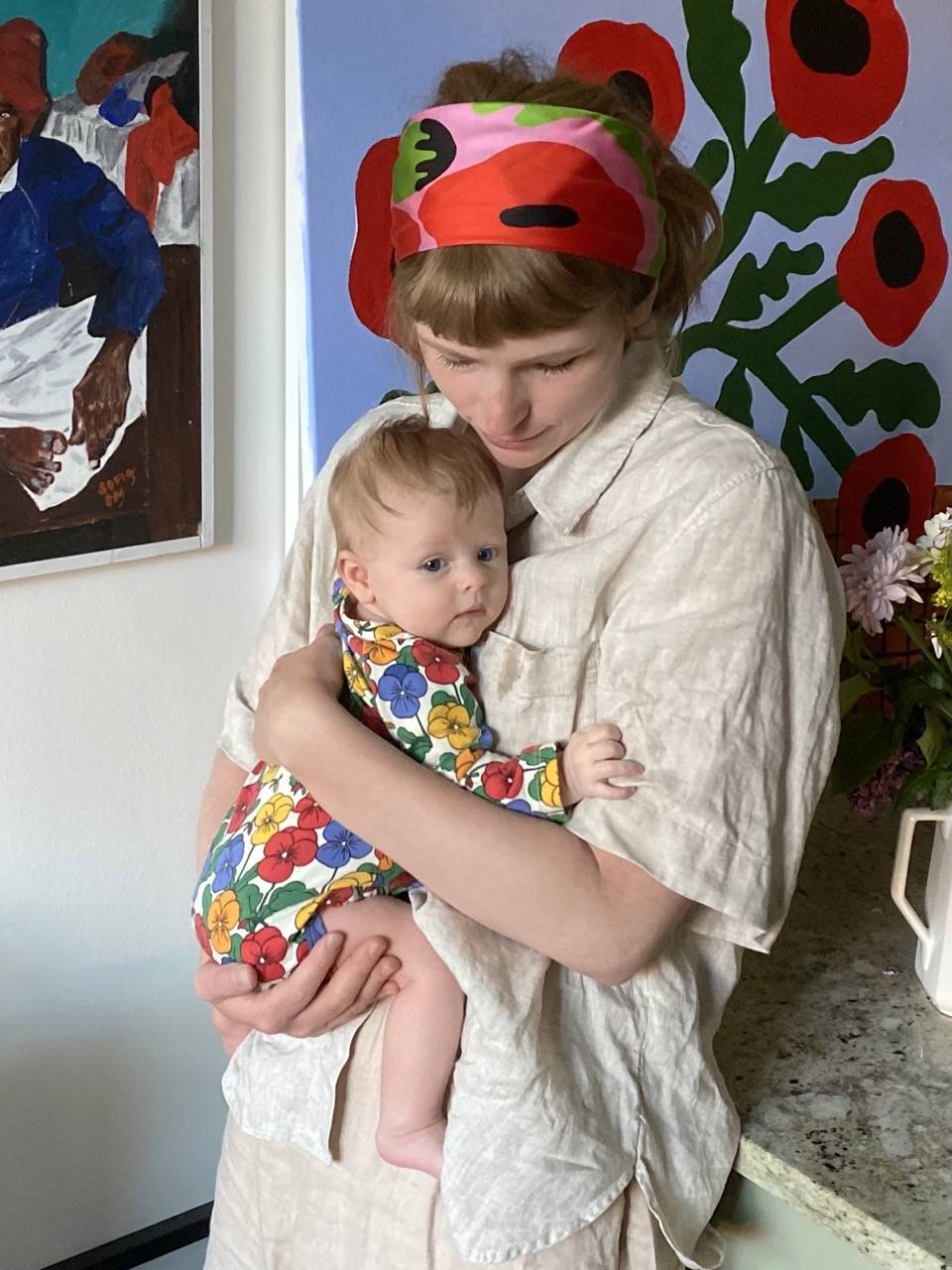 Can you tell me about a woman that has/had an influence on your life, who inspired or still inspires you?
I am the youngest amongst four siblings and both my sisters and mom is a great source of influence and inspiration.
All of them are so warm hearted.
What values ​​would you like to pass on to your newborn daughter?
Be kind and stand up for yourself.
Your dream dinner: which flower arrangement? And give us three women dead or alive, who would be your dream guests?
There are so many different flowers for every occasion!
But if I would make a flower arrangement now in June, it would be lively mixed meadow flowers put in vintage vases.
So hard to choose guests! I feel inspired by different people every week.
But if I was to choose my dream guests right at this moment, I would love to eat dinner with Coco Chanel, Frida Kahlo and Edie Sedgwick.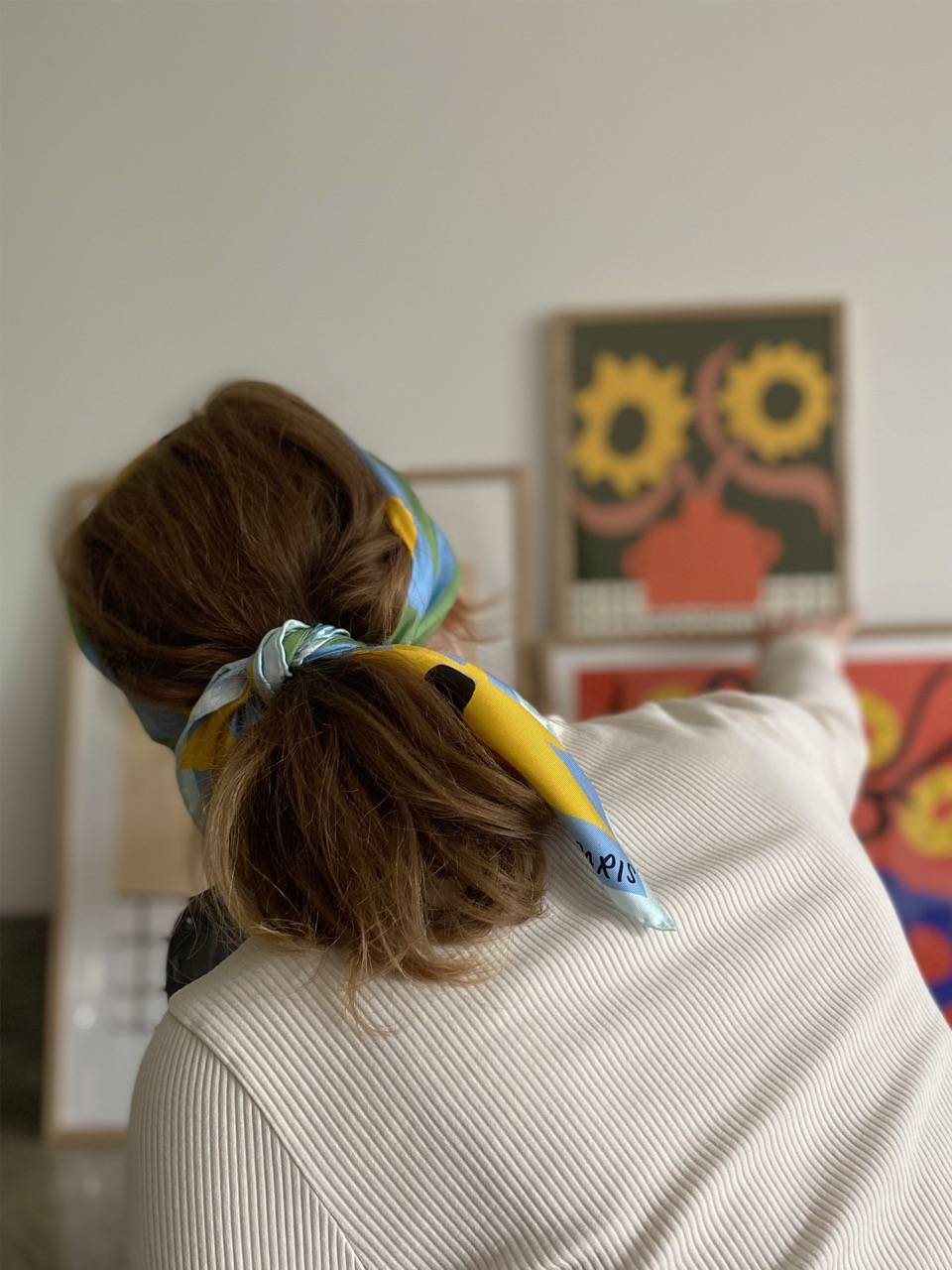 Follow Madelen Möllard on Instagram @madelenmollard